Reaching IN…………Reaching OUT (RIRO) 
March 8, 15, 22, 29, April 5, 12 2022

1:30pm – 2:30pm

As leaders, you have worked tirelessly during this pandemic to support your teams, families and their children. Some of you may be feeling like your energy reserves are at an all-time low. THRC is offering the Reaching In Reaching Out (RIRO) resiliency series focusing on Adult Resiliency Skills. The intention of this series is to give leaders the opportunity to refuel their resilience skills, support their well-being and connect with others in similar roles. The child interactions component will be determined at a later date.

Commitment to all six sessions is required. 

If this session is full, e-mail [email protected] to be put on the waitlist.

Click here to purchase a Resource Library Membership for $35

Location:
Online via Zoom
Cost:
No Cost
Registration Deadline:

March 7, 2022 by 4PM

You will receive a ZOOM link from [email protected], on the day of the event.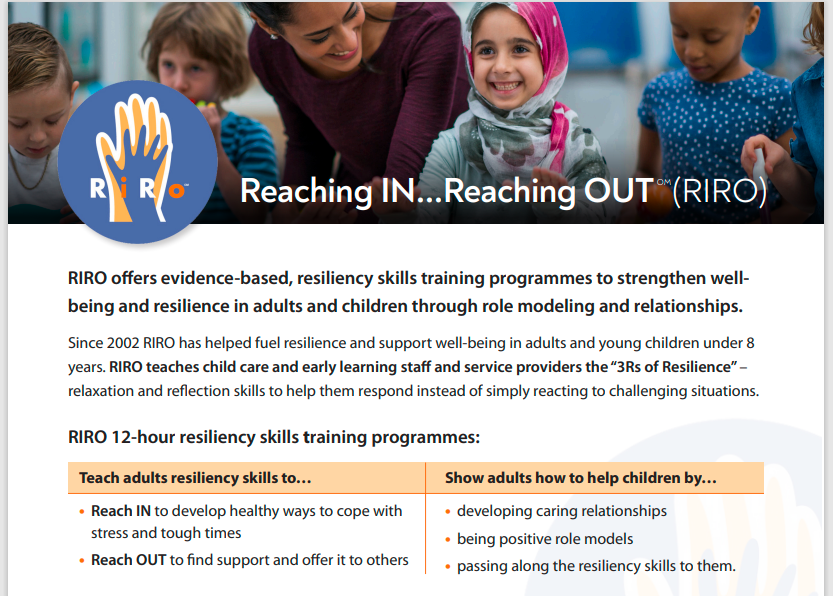 Please note the entire RIRO Resiliency Skills Training is 12 hours in length. At this time, THRC is offering 6 hours of the Adult Resiliency Session ONLY. Stay tuned for upcoming child interaction sessions at a later date.
To view THRC's non refund process please click here
Bookings
Bookings are closed for this event.