THIS IS DAY ONE: CREATING CULTURES OF LEADERSHIP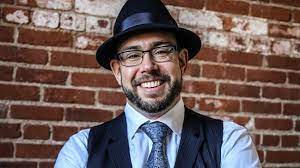 Back by Popular Demand!
THRC is pleased to welcome back Drew Dudley.
Nothing plays a more significant role in determining priorities and behaviour within an organization than its culture. In this practical and process-oriented keynote, Drew shares a systematic approach to creating a culture of leadership at every level of the organization.
Facilitator:
Drew Dudley
Leadership Speaker, Author & TED Talks