Last Day!
HAVE YOU REGISTERED?
Positive Spaces with Pflag Halton
Do you have questions about how to build more inclusive and welcoming environments for 2SLGBTQ+ youth and families? The Positive Spaces workshop, facilitated by Pflag Halton, offers a safe environment for you to become familiar with 2SLGBTQ+ terminology and inclusive language, better understand the lived experiences of 2SLGBTQ+ youth, and explore strategies for creating safer and more inclusive spaces.
How are you continuing to support Outdoor Play in your program?  
This session will provide hands-on, indoor-outdoor experiences that offers tips, resources, and new ideas to create an exciting outdoor experience. Participants will reflect on current practices and engage in thought provoking ideas that may stretch your views, values and biases and the importance of outdoor learning.
School Age Resources
Tell me a story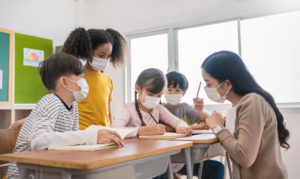 Put together a collection of storytelling prompts in a jar and have kids choose one to work with in creating their story. Encourage them to use as much detail as possible and maybe even create a picture to go along with it as the story's cover.
The Movement Chain

You'll need at least two players for this game. The first person begins by performing a movement (jumping in place, doing a dance move or anything else they come up with). The next person has to perform that movement and add on one of their own, forming the movement chain. The next person must do the two original movements and add on one of their own. You continue this until the movement chain is broken (someone forgets a move) and that person is out. The last person standing wins.