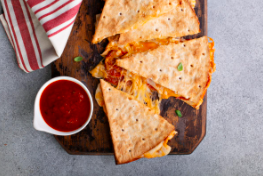 Pizza-Dillas
Join Melissa in her kitchen as she walks us through a simple recipe on how to make Pizza-Dillas.
These pizzas can be a healthy anytime all-in-one meal or snack and you can make them in only 10 minutes!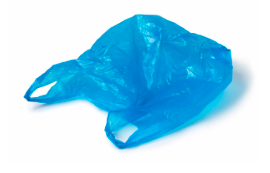 Plastic bag (or recycling bag) kites
Playing with kites is a classic activity- but we don't always have them handy when the winds decide to start blowing. No worries, though! Plastic bags do the trick in a pinch and my kids love them just as much as the real deal.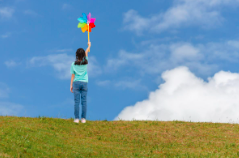 DIY Paper Spinner for Endless Fun
Craft up a few really fun spinners–You spin them and they hum! It's super fun and most things, you probably already have around the house!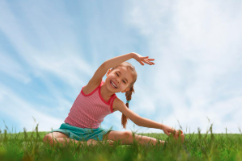 10 Breathing Exercises for Kids
A mindfulness teacher's favourite ways to help kids learn to take a deep breath, 10 of my favourite breathing exercises for kids, including quick explanations and videos of deep breathing techniques.