Reflections on Quality is an invitation to reflect by Anna Nguyen-Sgro, Quality Specialist, Children's Services, Halton Region
While some traditional approaches to managing children's behaviour such as time-outs and stickers charts have been widely used strategies in both the home and child care setting, scientific research suggests that these methods may actually do more harm than good. The problem with approaches that use rewards and punitive measures to modify behaviour is that they reinforce children to comply with the use of extrinsic measures, rather than "supporting the child's internal capacity to self-regulate and engage in positive interactions" (College of Early Childhood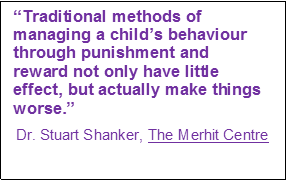 Educators, 2016). The "quick win" of these types of strategies is often appealing, but often the results are only temporary and in the long-term, can have detrimental effects on the child's self-esteem and motivation. As an alternative to behaviour management, it is necessary for educators and other adults who spend their time with children to prioritize building authentic, responsive and caring relationships as "connection is the key" (Clinton, 2013). Dr. Jean Clinton suggests that with more connection, there is less need for correction and direction.
The College of Early Childhood Educators also suggest that instead of focusing on managing and directing children's behaviours, educators should put their energy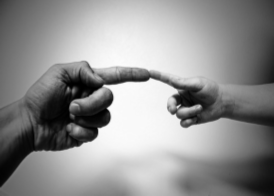 into promoting positive interactions through:
• Nurturing responsive relationships
• Forming positive perspectives
• Promoting the development of self-regulation
• Developing strategies
• Reflecting on professional practice
                      (College of Early Childhood Educators, 2016)
Invitation to Reflect
The following questions from Think, Feel, Act and How Does Learning Happen? can be used as a guide to support your reflection on "behaviour guidance"guiding children's behaviour.
Consider a child whose behaviour you find "difficult". What possibilities might exist if you were to view the child's behaviour and intentions from the child's point of view and from the child's desire for
relationships?
What changes can I make to my daily routines and practices to focus more on relationships and
connecting with children?
What is your ideal ratio of correction: direction: connection?
Children's present and future well-being is influenced by their ability to self-regulate. How can your program move from a focus on the adult managing children's behaviour towards a stronger focus on supporting children's developing self-regulation capacities?
How can you connect with community partners to better support the mental health and well-being of families and children?
For further reading:
College of Early Childhood Educators (2016). Supporting Positive Interactions with Children.
https://www.college-ece.ca/en/Documents/PracticeGuidelines_ENG.pdf
Anna Nguyen-Sgro, RECE, MA


Quality Specialist, Child Care System
Halton Region, Children's Services
[email protected]