Outdoor Learning Series
June 1, June 8, June 15, June 23
How are you continuing to support outdoor play in your program?
In this 4-part series participants will come together to reflect on current practices and engage in thought provoking conversations that may stretch your views, values and the importance of outdoor leaning and nature.
The series will end with very special guest, Rusty Keeler.
When you attend all 3 sessions, participation with Rusty Keeler June 23 is FREE.
Rusty Keeler
June 23, 2021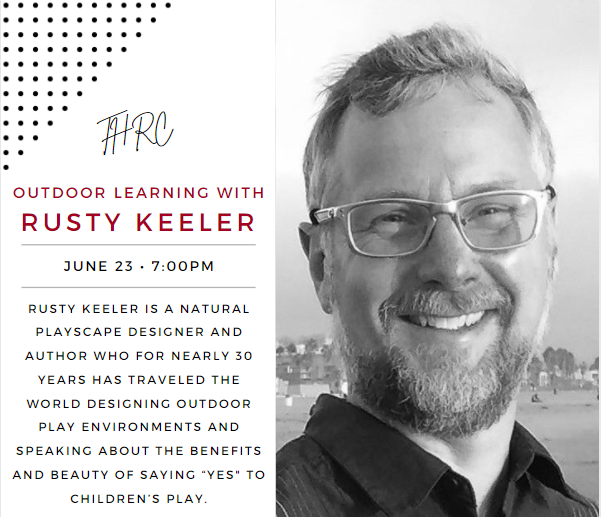 Described as a cross between Mister Rogers and Jerry Garcia, Rusty is the author of multiple books on play and playscapes including his new book Adventures in Risky Play: What is Your Yes? (Exchange Press: 2020) He is the co-founder of the social justice initiative called the "Just Play Project" in Ithaca, NY which works to support all children's right to play. With Rusty's support the city of Ithaca declared itself America's first "Free Range Kid" city.