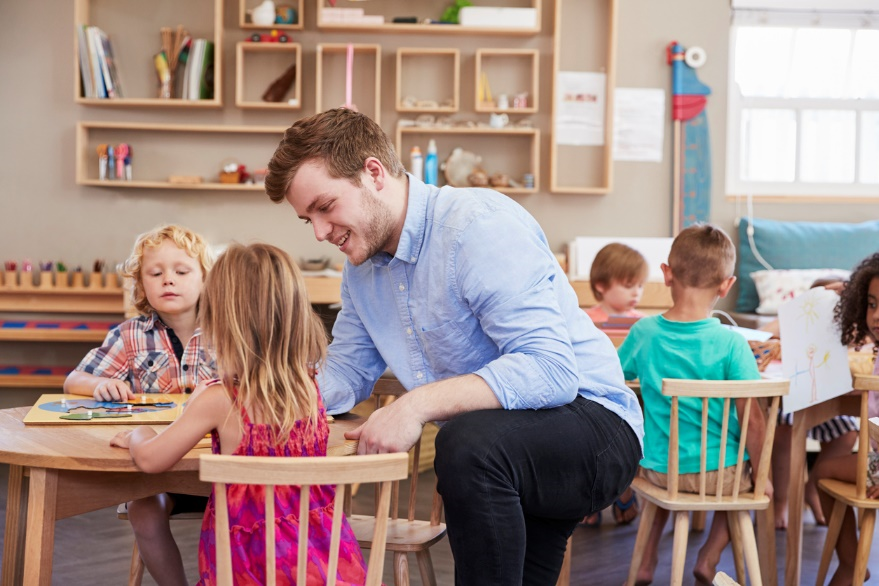 Calling all Montessori Teachers, take some time to check out the new Montessori resources available at The Halton Resource Connection (THRC).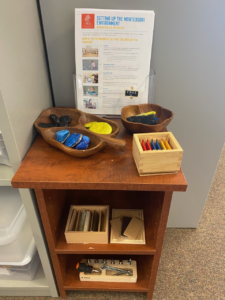 Montessori section in THRC Resource Library
Visit the Resource Library's Montessori section for resources show casing the 5 Areas of Montessori. Each bin includes a set of materials to be integrated into the Montessori classroom to provides new ideas for incorporating children's interests into the prepared environment.
New Episode:
Montessori Podcast
In this episode, Minhaz Minhas shares her passion for the Montessori philosophy and we discuss what an authentic Montessori environment looks, sounds and feels like for children.
Minhaz shares some of the myths and misconceptions around Montessori education.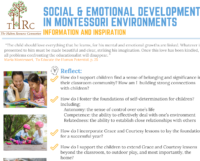 Social & Emotional Development in Montessori Environments
Information and Inspiration Sheet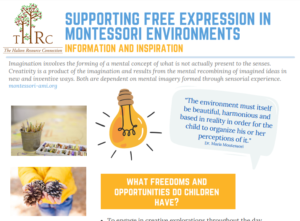 Supporting Free Expression in Montessori Environment Inspiration Sheet