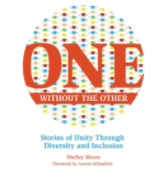 Inclusion Book Club Series
Shelley Moore is a Canadian inclusive educator and consultant, who uses storytelling to inspire and engage others. "One Without The Other: Stories of Unity Through Diversity and Inclusion" explores the changing landscape of inclusive education through personal stories that will have you laughing out loud. Through facilitated discussion and critical reflection, we will examine and explore our own ideas and practices about diversity and inclusion.

Dates: Thursday May 27, June 3, June 10, June 17, 2021
(Must attend all 4 Sessions)
Time: 6:00pm - 7:00pm 
Location: Online via Zoom 
Cost: $20 (Includes a book if needed)
Free session for those who have their own copy.
Books available at THRC for curbside pickup, purchase at Indigo or Audible.
Facilitators: Jessica Rankin, RECE, BAA, Lisa Loblaw, RECE, BAA
More videos with Shelley Moore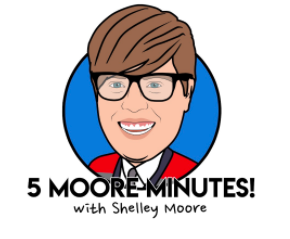 The first of five in the "P" series, this video targets one of the biggest barriers to inclusive education - mindset. This video will encourage you to reflect on your own assumptions about disability and start to take action to disrupt the ableist structures in education by taking a very important first step.... presuming competence in all students.
What's available at the Resource Library?
Visual Support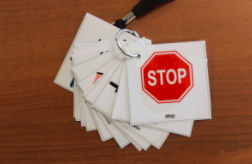 Visual Supports are for children to better understand the world around them. Purchase premade visual supports from the website or contact us make an appointment to discuss these options and more.
Inclusion Bins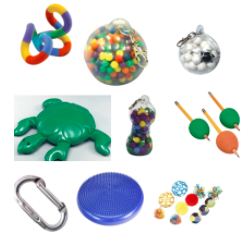 Sign out Fidget resources that include hand grips, two hands fidgets, gripper balls, yuck E-balls, safety snaps hanging accessories and a balance cushion that provides stability for positioning.
Fidget #1 = Bin # 6514
Fidget #2 = Bin # 6515