Equity, Diversity, and Inclusion (EDI)
Tuesdays June 15 to August 10: 6:30PM - 8:30PM
THRC is pleased to collaborate with Sheridan College to offer 3 courses that explore the fundamental concepts of equity, diversity, and inclusion.
Learn how to apply the principles of EDI to benefit your organization, along with fostering personal growth.
Courses on understanding power, privilege, unconscious bias, disabilities, gender identity, and more, students will begin to explore the importance of equity, diversity, and inclusion (EDI) within the lens of the workplace.
Did You Know?
Micro-Credentials are quick upskilling and reskilling options designed with employability and career advancement in mind.
Micro-Credentials certify an individual's achievements in specific skill sets that differ from traditional credentials - these are shorter, personalized, and provide distinct value in the changing workforce.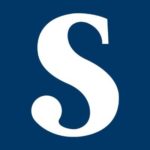 3 Modules at $75 for Members and $85 for Non-Members
THRC is pleased to subsidize this Post-Secondary course.